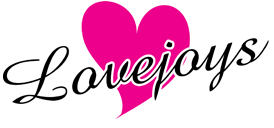 A good adult entertainment store understands that every customer wants something different. This variety is actually a fantastic opportunity for proprietor and client alike, since there's always a way to cater to such needs.
For instance, we stock a terrific selection of adult film DVDs in our store. In addition to erotic media, we also have a variety of bachelorette novelties. These adult novelties come in all shapes and sizes, and there's sure to be something that tickles your fancy.
Getting yourself to look your best is an important part of romance, and this is why we offer a full range of bath and body products as well as lingerie. These are sure to put anyone in the mood for love.
Those who are looking for a great adult entertainment store in Rio Grande, NJ can find one by contacting us at LoveJoys Romance Boutique.